ROCK TIMES PRODUCTION:
Jürgen Both (46) seit 2004 existiert die Firma (vorher 20 Jahre Hard Rock Magazine herausgebracht, einige Konzerte veranstaltet)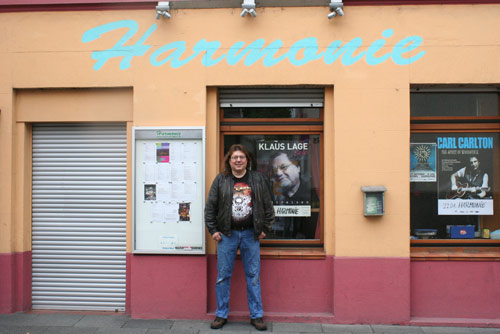 Wir arbeiten in Bonn mit folgenden Hallen+deren Betreibern zusammen, können aber auch außerhalb Bonn´s veranstalten.
Brückenforum (für bis zu 2000 Zuschauern, kann verkleinert werden), Harmonie (500) Köln: MTC (250), Die Werkstatt (500) Siegburg: Kubana (360) Andernach (Juz, 600 Zs.)
Veranstaltet bisher: Yardbirds, Melanie, Snowy White, Jane, Ken Hensley, Poems For Laila, Rory Mania feat. Alex Conti, R.Arndt, H.Freischlader, Honeyboy Edwards,Molly Hatchet, Rabenschrey, Talk Show Harmonie mit Anka Zink, Jan Plewka, Grobschnitt, Eric Fish, Irrlichter, Boppin B., Louisiana Red, Henrik Freischlader, Gamma Ray, Masterplan, Sabaton, Rage,Carl Palmer Stephan Sulke, Don Bonn, Jon Oliva, Circle To Circle, Pro Pain, House of Lords, Brings, Burger Queen feat. Hennes Bender, Zeltinger, Tote Ärzte, Coppelius, Kissin Time, Cassandra Steen, Walter Trout, Ritchie Blackmore, Rattles, Klaus Lage, Wasp, Birth Control, Crucifield Barbara, EPICA, DRI, J.B.O., FREEDOME CALL; SINNER, LARRY GARNER+NORMAN BEAKER BAND, CHRIS FARLOWE, DEMON´S EYE feat. Dougie White, MAITE KELLY, ASTRAL DOORS, GUN BARREL, PERZONAL WAR, LYRIEL, NACHTGESCHREI, HUGH CORNWELL, DON AIREY, CANNED HEAT, DRUM WARS, BLUES COMPANY, RUDY ROTTA, GRAVEWORM diverse Coverbands.
Seit 2004: eigenes lokale Szene Magazin, ROCK TIMES, erscheint alle 2-3 Monate. A 5, 24 Seiten, Rock Times komplett farbig ausliegt, Auflage 5000 St., liegt in Bonn, Köln, Siegburg, Koblenz und Umgebung zum kostenlosen mitnehmen aus (in CD Shops, Kneipen, Konzerthallen, Discos etc.)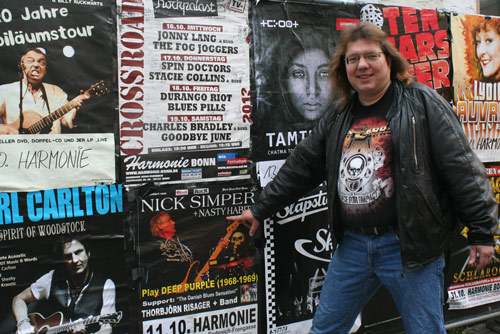 Ausführlicher pressebericht über RTP

Pressebericht ROCK HARD LESERPORTRÄT

GENERAL -ANZEIGER Samstag/Sonntag, 30./31. März 2019